Ok, hi Bloggers. I hope you are all well. Today, I want to talk about marriage, and divorce. When we are married, and much in love, the mere concept of being divorced, and all that it entails scares the living shit out of us…. Yoda says it right:
Wait, I'm not actually divorced. I'm legally separated. Separated in space (two continents with the Pacific Ocean between us). Yet, connected. Financially, biologically with children, in name, with 23 years of in-erasable history between us. That stuff is never going to wash out. It's in the past. It's done.
But is it really all that bad? Well, yes, and erm, no.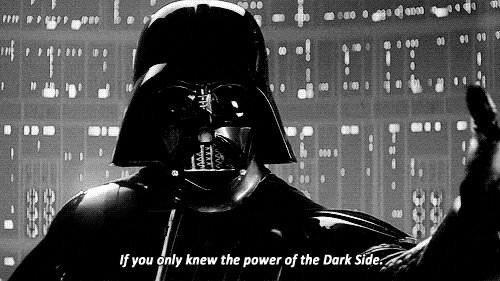 So where I was some months ago – if you troll my blog history you can see it all laid out in technicolor detail, was not a good place. That was when I was married. I had been married for about 18 years, and with my marriage partner since 1993. If you don't remember 1993 its either because you weren't born yet, or it was so long ago.
1993, hmmm. Nirvana were killing it. Paul Keating returned in a second term as Aussie Prime Minister, Bill Clinton got his sax out to celebrate taking the reins from the first George Dubya Bush, and a bunch of other way-back stuff was happening. I was a young buck of 19. There was no internet, cell phones were like bricks, and technology was pretty simple compared to where we are today.
So where am I going with this?
There's so much judgement and puritanical shit about marriage as an institution, and to go against the grain, to challenge that institution, depending on the tolerance of  your community, family and partner can be perceived as the worst thing in the world, ever. Ever! 
From the dark side, I give you, the divorced guy's state of the nation:
It's really not that bad!
I'm broke, lol. But who cares, because I didn't have any money when I was married, and at least I get to control my bank account now, lol.
I run my own schedule. It's like being an adult, but now you have to actually plan your own shit, like bills and things. Previously, I just earned the money, and she spent it, or stressed about how we were going to pay bills.
I go where I want to go, when I want to go, and generally don't have to check if that's like ok, with everyone else. Awesome!
 I don't have anyone to blame if my apartment isn't clean, and I'm not stepping over anyone else's crap. Pure bliss.
I have my own place. My. Own. Place. OMG what an awesome concept!
It's quiet. Can you imagine?
But its not all beer and skittles. No, no, no!
I miss my kids. I don't get to see them, and I talk to them maybe once a week, for a few sentences on the phone. They are on the other side of the world. They couldn't be any further away. I don't know when I will see them next.
The relationship with my children is extremely strained. Due to my biological disposition as a man, thus being the breadwinner etc, I went to work, while my ex stayed home. This meant that she got to be with them to get them ready for school, pick them up, and was there while I travelled for work. During this time she had their ear, and of course they were influenced by the tone of her perspective. So when she chose to leave, she took the kids.
I want to repair the damage, and I hope that the passage of time allows us all to come to terms with each other.
Lawyers. A necessary evil. A weapon of mass expense. I dare not say the hourly price my lawyer charges to quibble about who-owes-who-what. It's scary, and stupid. It's not that I don't like my lawyer as a person, but I just hate the thought of burning through hundred dollar bills to establish BASIC SHIT. Spending money I don't have. Dumbest concept ever.
Real estate: complete shambles. Losses deeper than the Mariana's Trench.
Other than that, life is grand! Really, I am content. Happy. Doing ok! 
Just to finish off, I have identified two camps of people in the world. Those who have been through divorce, and those who have not. I have found that those who have been through it are typically more balanced in their judgements, more empathetic, and accepting. Not to say that non-divorced people are not open minded or prejudice (some are for sure!), but divorced people have a broader perspective on the hundreds of possible iterations that could lead a person to choose divorce over remaining married.
I'm not going to say that you should jump into something like this, because the implications are major – like monumental and the biggest type of decision that you might make. Having said that, if fear is holding you back, you might benefit from knowing that it's not so bad, on the 'dark side' of divorce.