Hi Bloggers,
It was the weekend. I had gotten done with my morning workout, or was it yoga? I don't remember it was a few days ago. It must have been weights because I went up to the yoga room to meditate. I was feeling very content and composed. It was a very cold day. A kind of ice-fog had settled over the city. It dulled the morning light and you could only see through it for about 100 metres or so.
During my meditation I had a thought – I wanted to write my kids a card. A sort of going away type card – even though they are going away and I am staying. I love my kids very much. Things have been strained at home, with all the domestic bullshit that their mum and I have been going through.
I told them, in the cards that I wrote out, that I love them. That I will always be their dad, and I am here to pick up the relationship when ever they are ready to do so. I also apologized for any upset or anger I caused them.
I did this, with a very clear and calm place. Actually it was Starbucks on a weekend so it was moderately busy, but within myself I was clear and calm. Content. At peace with myself and the world.
I took these cards home and handed them to my kids. I didn't expect a red carpet reception. I kind of expected them to disregard me, or throw the cards away. They said they can't read hand writing (WTF? I really need to have a word to the Canadian school system!) and so, I read it out to them.
Of course, they kind of tossed them aside. I can't be sure, but I think, maybe, just maybe that had a positive effect on them, because later I spent the afternoon with #1 son at the trampoline park, and my daughter was being moderately-a-bit-less-nasty to me, so I'll take that as a win!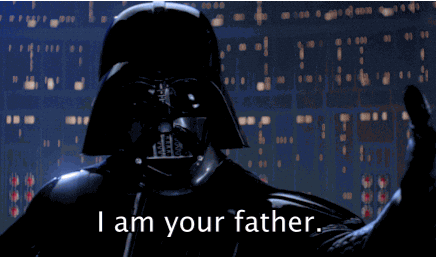 Thanks for reading!