Hi Bloggers, disclaimer. I do not support the regular use of recreational drugs. They can be damaging, especially to a young mind.
However, I've taken the odd toke. And yeh, I inhaled!
And coughed, and smoked too much in my younger days and had a lot of really fun and weird experiences. But that was back then….
So the previous occasion for me, was about 5 years ago. I was hanging with a friend and a joint came out. Ok, I thought, why not? It was chill. I giggled a bit. When I left that place to return home, I kinda bounced down the street, feeling high as a kite. Probably laughing to myself most of the way! ok, cool.
So recently, in Oh-Canada, the stuff is legal. Anyone can buy and consume it. Yay!
Ok, so with friends, I had been at the pub. After a few beers, I was feeling a little sudsy, that's for sure. I got invited over to a friends house, and out comes this big bong. It's pretty mild, he says. Ok, so why-the-fuck-not? Right?
I toke back, I coughed a bit. Nice feeling a little lighter. He told me before it was more of a body stone. I agreed. I felt it in my body. In a kind of nice way, like becoming more hyper aware of body parts but in a nice way. It was just – chill…
So, yesterday afternoon – snow day, the place is frikkin jammed with snow everyfuckingwhere… so I didn't go to work.
Phone goes off, text from friend 'hey so and so is having some ppl over for drinks, come over'. So I asked my Mexican flat mate if he wants to head, and off we go.
A couple of drinks in, and out comes this peace pipe. 'It's pretty mild, this stuff' says our host. Ok, why the fuck not? Right?
Have a toke. Ok, cool, have another, pass it on. Cool.
Maybe 10 minutes later my other buddy says 'how fuckin stoned are you?' I was feeling a bit giddy for sure. We were laughing. Other buddy said it was mild, but first buddy was saying 'that's not fucking mild, I'm wasted, lol'.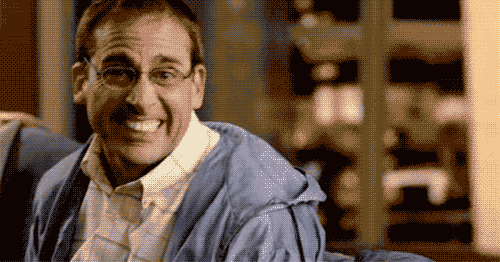 So that's when the laughing fit started for me. Imagine about 6 people in a living room. A couple of Americans, a Canadian, us Aussie Canadians, two dogs, and just a whole lot of stoned bullshit being talked! I fucking laughed.
I had to leave the room. This was ridiculous! I spent a SOLID TWENTY minutes laughing to myself in the boot room at the back. Every time I tried to return to the living room I could hear everyone talking shit and I just restarted my laughing fit.
So, what did I get out of that? Sometimes, you just need a little circuit breaker. I take everything so seriously – my life, my relationships, my work, etc. Sometimes, its ok to just have a beer or three and have a toke and laugh your arse off!
Cheers, and Namaste!