WP community, this little gem popped up in my notifications today. I know this is probably humble beginnings, but it gives me hope. I spend lots of time and effort on my blogs, and its nice to know that there are people out there who appreciate my quirky view of the world enough to stop by and like what I'm doing.
Thank you. So I took a picture of the flower in my garden to share with you all. Peace, hugs, Namaste.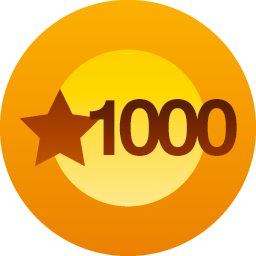 Congratulations on getting 1,000 total likes on The Random Blog of Irreverent Thoughts.
Your current tally is 1,001.